The ad New BEYER EVORTLE WS-1200 separator has been sold and is not included in the search!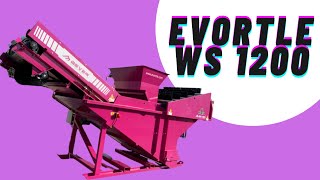 1/9
Location
Turkey
Placed on
more than 1 month
Description
Overall dimensions
6.4 m × 2.1 m × 2.665 m
Evortle water separator can turn heavily contaminated rubble or gravel into recyclable goods.


It separates the light materials such as plastic, styrofoam, lightweight concrete, or wood from the heavy materials, like stone or concrete from the rubble.


It would be an essential part of your recycling facility.


Waste management, waste recycling with water, landscape operations, waste floating system.