The ad HAMM HD90 road roller has been sold and is not included in the search!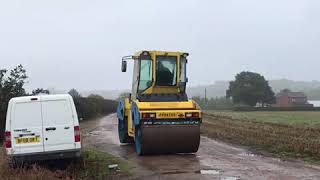 1/7
Location
Ukraine
Zhitomir
В идеальном состоянии. Сделано комплексное ТО.
В Украине не работал. Продажа с НДС. Возможен лизинг.
Имеем собственное производство полного спектра ковшей на различную спецтехнику!
В ідеальному стані. Зроблено комплексне ТО.
В Україні не працював. Продаж з ПДВ. Можливий лізинг.
Маємо власне виробництво повного спектру ковшів на різну спецтехніку!