The ad New ZIM ZIM T CONCRETE PIPE AND MANHOLE MACHINE block making machine has been sold and is not included in the search!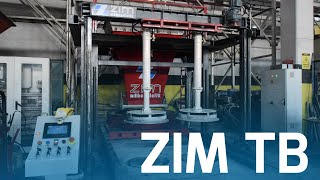 1/17
Model
ZIM T CONCRETE PIPE AND MANHOLE MACHINE
Type
block making machine
Location
Turkey
Saray Mahallesi 600 Cadde No:01Kahramankazan
ZIM T1200 machine can produce pipes 300mm - 1200mm diameter and 500mm - 2500mm height by single, double and triple pressing. 150mm and 200mm pipes also can be produced for special demands.
Machines can be designed semi or full automatic according to requirements.
We use SIEMENS brand PLC microprocessors on automatic machines.
There exists motrar bunker and motrar filling systems on machines.
Produced materials can be carried to drying area with carriage carts or forklifts.
Production is done on production pallets,
Materials up to 800mm diameter are carried to drying area with carriage carts, pipes bigger than 800 mm diameter can be carried with forklift. For fast production, pipes bigger than 300mm diameter also can carried to drying area with forklift.
Machine makes production by hydraulic press and vibration.
Vibration system of the machine is special design of ZIM Engineers. Vibration system which have oil cooling system and special oil unit. This system can be controlled electronically.
Special designed strong chassi of the machine enables long live producing without errors.